SeaSkulls
FIRST UPDATE: New level, keyboard support, coconuts and more!
---
Ahoy fellow buccaneers!
It's been a long time, but it's not late: New content for Sea Skulls just arrived! We hope you enjoy this changes with your friends like a pirate enjoys a good bottle of rum!

Keyboard support
Finally you don't need gamepads to play! Up to 2 players can use the keys to join the fight. You can mix keyboard and gamepads too for more action and fun. The controls are:
Player 1
Movement - WASD
Jump - G
Attack/Shoot - H
Dodge - J
Special Attack - Y
Player 2
Movement - Arrow Keys
Jump - NumPad 1
Attack/Shoot - NumPad 2
Dodge - NumPad 3
Special Attack - NumPad 5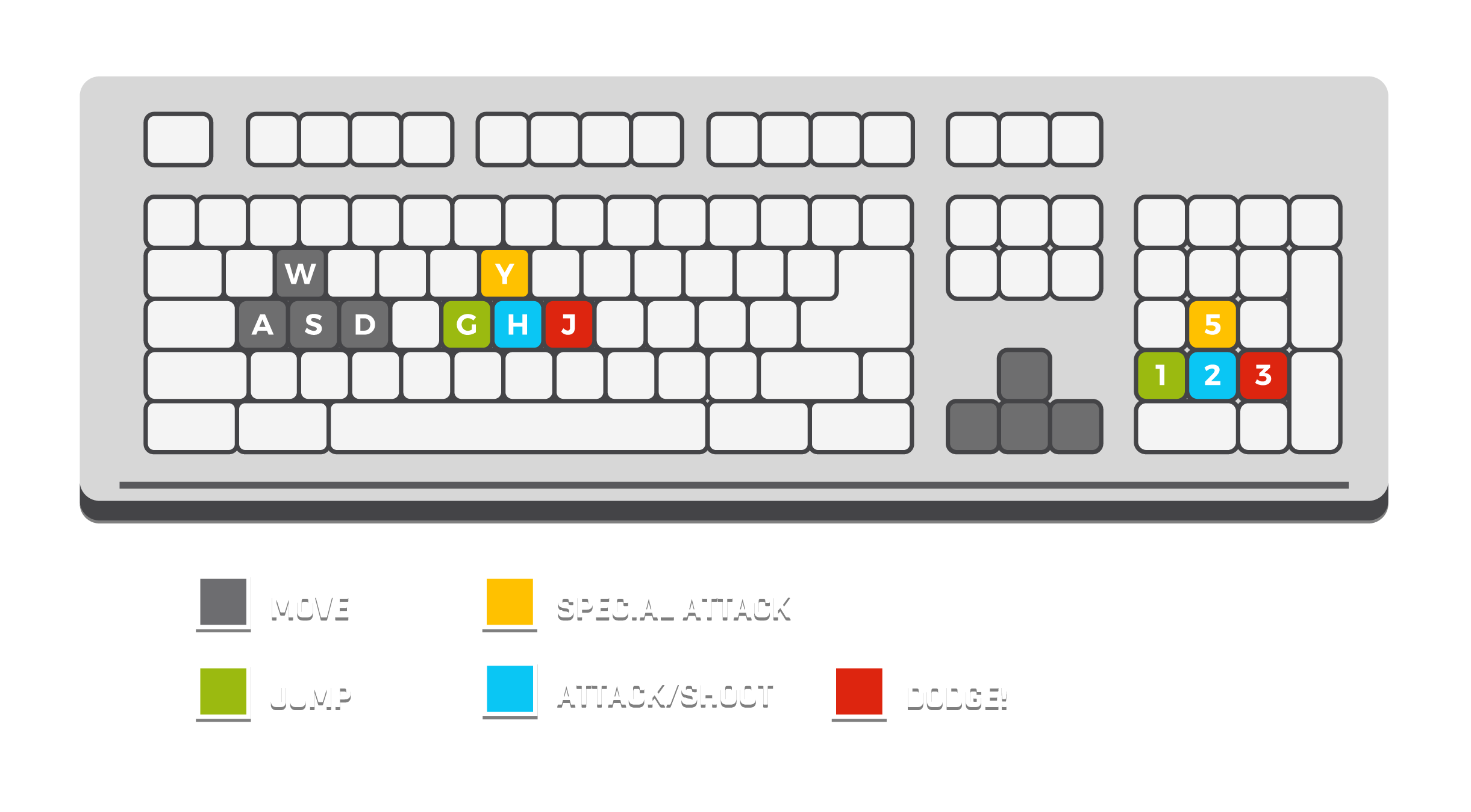 Options Menu - Now you can adjust the Music, the SFX and activate Fullscreen Mode ✨.

Stage changes:
The ship's hold - New stage! 🙌 Sometimes, even the bravest pirates need to rest and relax. Or not. Fight in a totally new complete covered map and show who is the real captain. Have you already tried the hammock?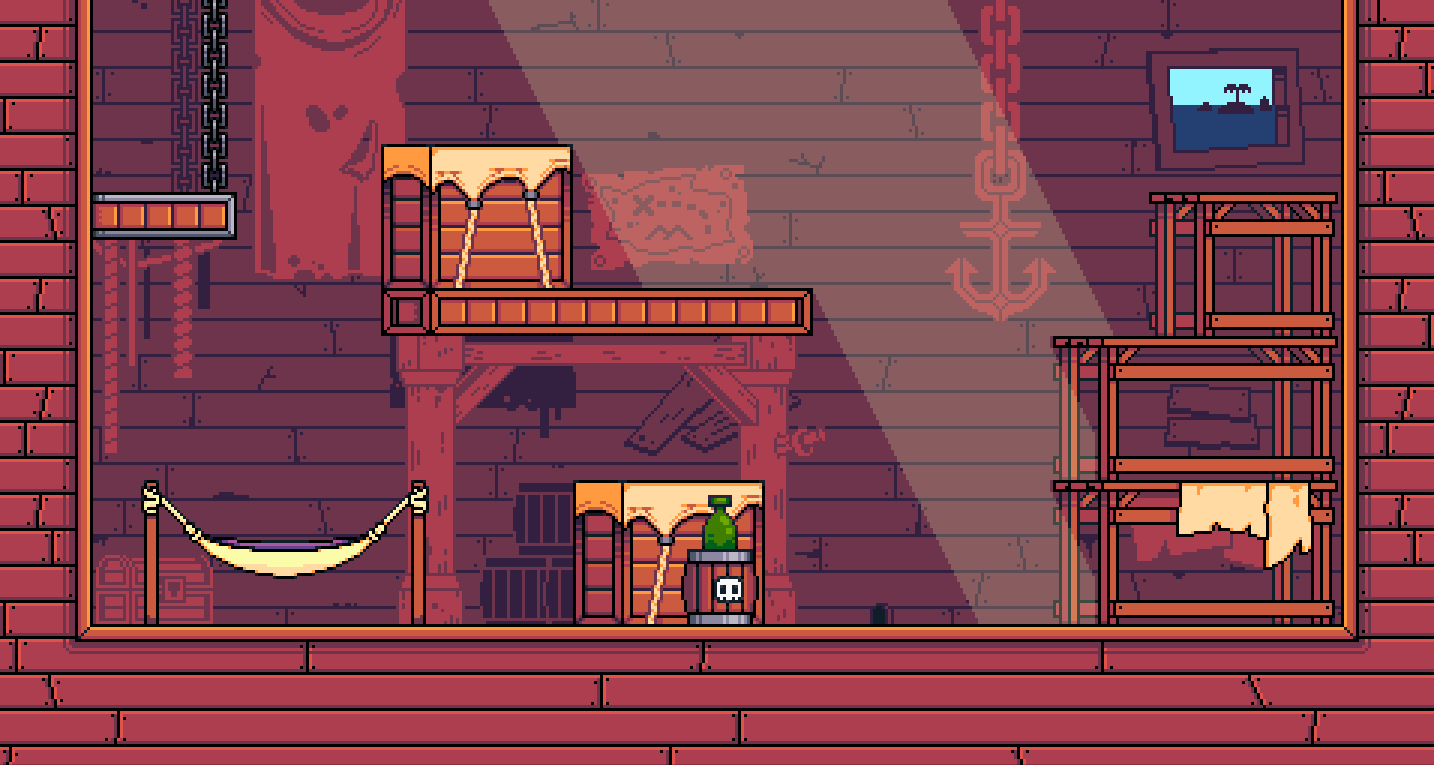 In love with the coco 🥥💖 - If you land on a palm tree, a wild coconut may fall. So watch your head, they are dangerous (and funny!).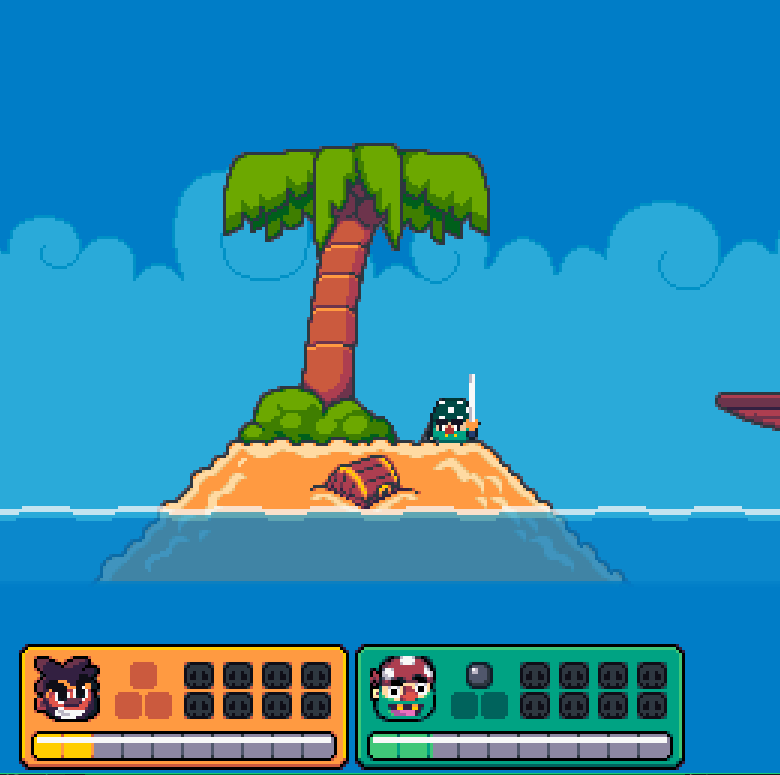 Visual updates
Recolor of characters - We have adjusted the palette to grant to each character a more uniform color, with the objective that it be easier to distinguish the different players. Also includes the player's mark (P1, P2...), and the respawn.
Attack animation - 100% more dynamic, still 100% pirate.
Box particles - When you hit a box, it will turn into pieces of wood instead of potatoes. (R.I.P. Potatoes 🥔).
New logo animation - Now it has some fresh new movement.
---
That's all! We hope you like the new content and we will love reading your feedback. See you at Sea Skulls!